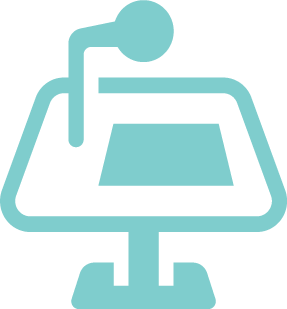 We provide you with short, refreshing inputs on sustainability in tourism
Why?
Impact requires you to join forces. Our keynotes are designed to get everyone on the same page and provide you with essential basic knowledge.
What?
In our crisp keynotes, we inform you and your organisation about the latest trends from science and practice and activate you to strengthen your impact in a targeted way.
How?
Our keynotes are 30 to 60 minutes long and can be booked at your office or online.
Green What? – What sustainability in tourism really means.
Down-to-earth Sustainable – Why it pays to become sustainable from the ground up.
Show your colours – How can you still distinguish yourself in a time when everything is "sustainable"?