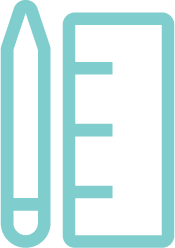 Interactively and creatively, we guide you to your common goal.
Why?
Just by talking about it, the world will not change. Impact comes alive and can be experienced through your actions. This is the only way to leave your mark.
What?
In our interactive workshops, we work with you on your positioning, strategy or product with regard to sustainability. Hands on and sleeves up!
How?
Our workshops are available for half-day or full-day and can be booked at your office or online.
Orientation in the field of sustainability (Half day/Full day)
Overview: Tourism & Sustainability
Analysis of the current state
The way to a sustainability programme and beyond
Roles, communication, criteria and standards, reporting and monitoring
Futuring Tourism – Proactively shaping the Future (Half day/Full day)
Identifying desirable futures
Formulating a shared vision
Definition of short-term, medium-term and long-term goals
Roadmaps with actions
SDGs & IDGs – Sustainability done differently (Full day/2-Day workshop)
Overview: SDGs – goals and actions 
Finally bridging the gap between knowing and doing
IDGs: Inner competencies to achieve the goals
Transformation skills for leaders & teams 
Communicating sustainability for good (Full day/2-Day workshop)
Differentiating with greenwishing instead of greenwashing
Developing a destination identity
Sustainability website and online communication
Stakeholder & internal communication
Uncertified Sustainable – certification is not mandatory, but possible – but how? (Half day/Full day)
Overview and clarity in the certification jungle
Advantages and practical benefits of certification
Possible disadvantages of certification
Roadmap to certification
Alternative paths and accompanying steps
Impactful Success – Sustainability as an attitude and success factor (Half day/Full day)
Sustainability as a shift in mindset
Successfully implementing sustainability as a management principle
Employee training and internal positioning
Shaping attitudes – more than just education
Comprehensive basic knowledge on sustainability in tourism. As GSTC trainer together with HOELZ CONSULTING.
16 hours compact workshop for destinations and/or companies

Comprehensive understanding of sustainability in tourism

Building up sound knowledge of the GSTC criteria and their practical implementation

Access to the GSTC examination with certificate