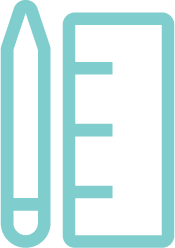 Interactively and creatively, we guide you to your common goal.
Why?
Just by talking about it, the world will not change. Impact comes alive and can be experienced through your actions. This is the only way to leave your mark.
What?
In our interactive workshops, we work with you on your positioning, strategy or product with regard to sustainability. Hands on and sleeves up!
How?
Our workshops are available for half-day or full-day and can be booked at your office or online.
Selling from your why – developing an effective and high-profile offer.
Impactful success – Sustainability as an attitude and success factor.
Uncertified sustainable – Certification is not mandatory, but possible – just how?
Packages with impact – Designing sustainable travel offers.
Comprehensive basic knowledge on sustainability in tourism. As GSTC trainer together with HOELZ CONSULTING.
16 hours compact workshop for destinations and/or companies
Comprehensive understanding of sustainability in tourism
Building up sound knowledge of the GSTC criteria and their practical implementation
Access to the GSTC examination with certificate